I honestly thought my eyes were deceiving me when I was glancing through the Joann's circular a few days ago. It says that Burda patterns are on sale for 2.49! Really? For as long as I have been going to Joann's I have NEVER seen Burda patterns on sale. Actually, for this reason I usually skip over the Burda patterns because I am distracted by the other pattern sales going on.
So yes, Burda patterns are on sale, and to commemorate the occasion I had to start doing some research about what new patterns they had out now. I took at look at the Fall collection, but was not impressed with many of the pieces. You can view that
here
if you are interested. Instead, I looked at my wishlist on Patternreview.com and saw that I had a Burda pattern I wanted to purchase but never got around to. It is as follows: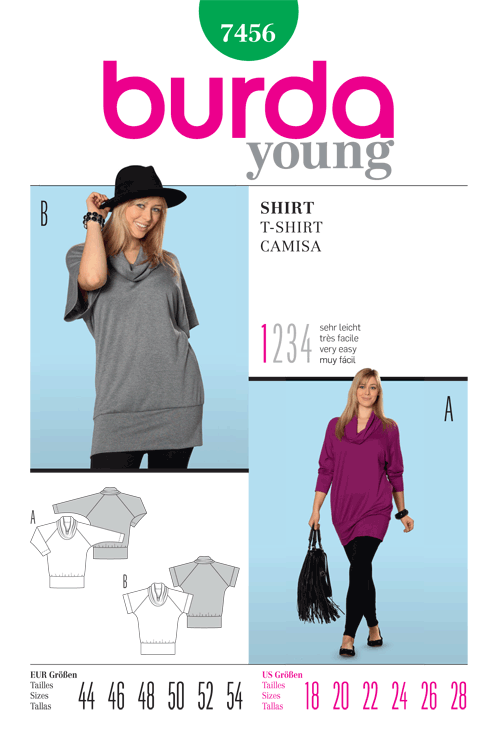 Okay, can you say LOVE at first sight? This is from last year's fall collection, and I love that this could be a nice basic piece to go to with helping transition (I'm learning) to fall. And besides that, it is rated very easy, or "sehr leicht (I love that my mom is German)" Which translates to "a piece great for a busy mom." I don't have any garments with cowl necklines, either, so it would be fun to try. If Joann's has this one, I MUST get it!
Other than that, I will be controlling myself. I really have so many patterns accumulated right now that there is not a need for any more, only wants. Besides, I'd rather invest in fabric, which is running surprisingly scarce for me right now.
So if you are interested in some Burda patterns now would be a good time.
Have a great day, and stay sew-filled!