Hello everyone!!
Since my last post, I have been in a state of confusion as to what to attempt next.
I originally wanted to sew a couple more tops before I begin what I really need (JEANS...it makes me nervous just thinking about it), but there were
so many
tops that were popping into my mind...
I loved this beautiful top in the US Burda magazine:
But when I went online to download it, and saw that I had 21 pages to print, trace, and add seam allowances to, I thought I would save this for a little later.
Then I thought about a nice cardigan to coordinate with my tops. I like this one, and a lot of people have had success with the versions they sewed up (I like successes):
But on second thought, I didn't know if I would be wearing it anytime soon with the kind of cold weather we are having here in Georgia. I will definitely try this for spring, though.
Then, while perusing my sewing references/books that I owned, I came across this book that I purchased years ago for $7 at Barnes and Noble: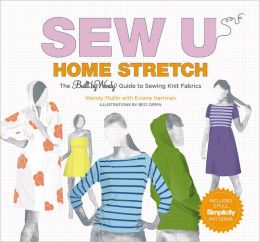 I remembered that I had such high hopes with a lot of these patterns, and never attempted any of them. I got all excited, thinking I could use my serger to finish most of whatever top I chose:
But I just didn't want to do another basic top right now. I wanted to head in a different direction.
So,
I FINALLY MADE A DECISION
!!!
Here it is:
Let me just say that this Burda pattern has been in my stash for a LONG time!! A LONG time! Over 2 years, I am sure of it! And it is finally time for it to move to the head of the class! I hope I am not disappointed with my decision!
Don't forget that Simplicity patterns are only
99 cents
at Hobby Lobby this week until Saturday Feb. 8th. I plan on stopping by there today in hopes of picking up these two...
Stay sew-filled!